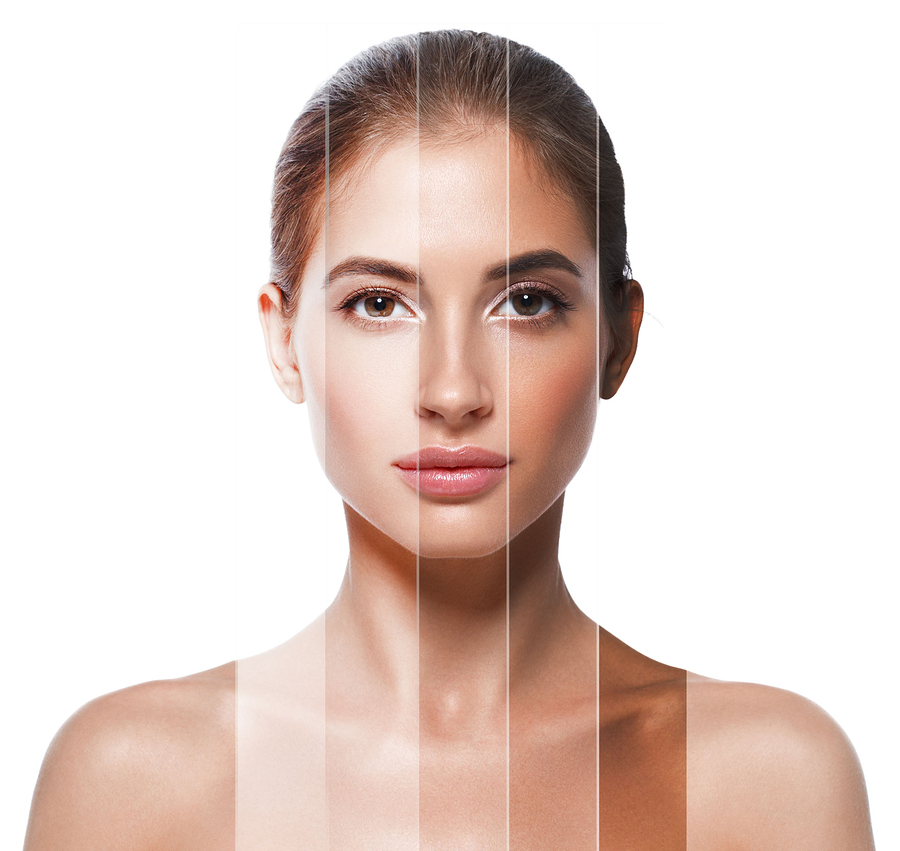 DO YOU KNOW WHAT YOUR SKIN TONE IS?
Most people fall into one of two categories: warm or cool.
Those with cool undertones tend to have fairer skin, while those with warm undertones have a golden or olive hue. If you find it really hard to determine your undertone, there's a chance you're neutral (a mixture of both).
COOL TONES
If you have a pink, red, or bluish hue to your skin, you are a cool tone. You can tell your undertone is cool if the veins in your wrist look blue, silver jewelry complements your tone, or you tend to burn before you tan. You also look best in white, tans or blue clothing.
You can either be a light cool tone or a dark cool tone. Light cool tones tend to have very fair skin with pink undertones. Dark cool tones have medium to dark skin, but might burn first and it turns to tan.
For cool skin tones,lip colors with blue- or purple-shaded undertones look best. So when you go to choose a red lip, steer away from orangey shades and veer more toward deep-bluish reds. Be careful with shades that are too light, as they can wash you out.
OUR COOL COLORS (Lipstick):
Sweet Pea
Pink Peach
Cherry Plum
Berry Red
Pomegranate
WARM TONES
You can tell your undertone is warm if the veins in your wrist look green, gold jewelry complements your skin, or you tend to tan or get bronze fairly easily. If you have a yellow, golden, or olive hue to your skin, you likely have a warm undertone.
As one with a light warm tone, you have light or fair skin with an olive tone, and you easily tan into a light golden hue. Think pinks, nudes and corals.
If you're a dark warm tone, you have medium or dark skin with a deep golden warmth and tan or darken very easily in the sun.
For your skin tone,lip colors in warm shades will look best. So go for really red or orangey colors like berry and orange red.
OUR WARM COLORS (Lipstick):
Neutral? You guessed it! Your veins look a bluish/green. Those with neutral undertones look good in both silver and gold jewelry, and a wide spectrum of colors typically tend to complement your skin. For you, lip color is a free-for-all! Choose any color!